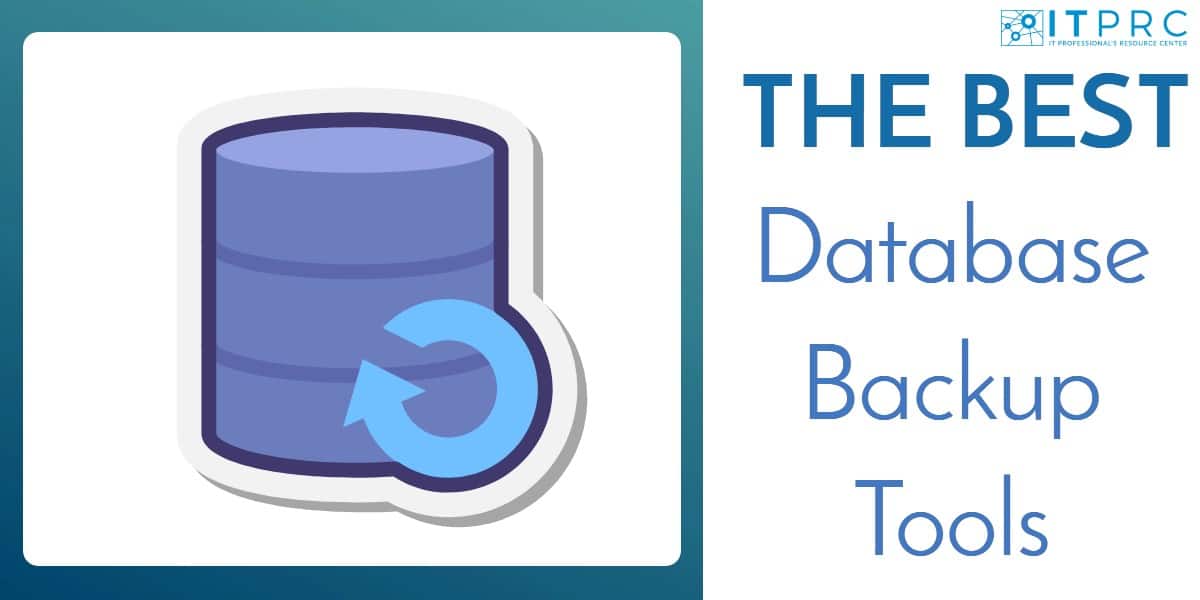 The process of backing up the data that is stored in a database as well as the architecture and operating state of a database is known as database backup. It makes it possible to create a duplicate instance of a database, often known as a copy, if the primary database becomes inaccessible, corrupted, or lost. Accidental damage or loss is a potential source of further complications. Data can be altered or deleted if disgruntled workers or unscrupulous outsiders with access can do so. Your company is in danger as a result of each of these problems.
The primary objective of data backup is to ensure the survival of crucial files if the underlying computer system becomes corrupted or the hard disk fails. If the initial backups of the data suffer from data corruption or the hard disk fails, there should be extra backups of the data. Keeping this particular set of criteria in mind let us zero down on some extremely dependable database backup and recovery methods that will swiftly restore any data that was accidentally deleted. In the following paragraphs, you'll find more information about each of these available choices.
Here's our list of the seven Best Database Backup Tools:
Vembu BDR Suite

(FREE TRIAL)

This backup and recovery system for MySQL, SQL Server, and MS Exchange Server databases runs on Windows Server or Linux and is available in free and paid versions. The system is also available as a SaaS platform. Get it on a 30-day free trial.
Acronis Cyber Protect

(FREE TRIAL)

Combines a secure backup environment and anti-ransomware technologies. Moreover, it is a SaaS platform that can backup Oracle and SQL Server databases, plus servers and applications. Start a 30-day free trial.
N-able Cove Data Protection Focuses on ease to give a fully functional database backup tool on which you can rely. The product includes a set of readily available tools for security and quick recovery.
Ottomatik Dependable backup solution that assists system administrators and developers with server management by automating tedious processes.
Iperius Backup A dependable solution with full backup and restoration capabilities, encryption, and interaction with other Iperius products It is compatible with Windows and Windows Server.
Quest Rapid Recovery This is an on-premises system that controls SQL Server backup and recovery. It advertises "near-zero recovery periods" and prioritizes speed above all else.
Commvault Backup and Recovery Cloud-based solution that can manage local backups in addition to those that are stored in the cloud, protecting applications like databases and entire servers.
The Best Database Backup Tools
Vembu BDR Suite has an edition, called Apps and DB Backup that serves SQL Server, MySQL, and MS Exchange Server databases. There is also a version for VMs that can implement database backups and that edition has a free version for up to 10 VMs. This system is available for on-premises installation but there is also a SaaS version, called Vembu Cloud. The self-hosted version doesn't include cloud storage space but you can add that on as a paid extra.
Key Features:
Creates a local backup and then backs that up remotely
Offers the option to restore individual tables
MSP version with a multi-tenanted architecture and white labeling
Compression to save space and speed up transfers
Backup files are encrypted with AES-256
Option to buy storage space on Vembu Cloud
The Vembu package generates a database dump and uses that output as a backup file. That file is compressed and protected with encryption but it can be viewed within the Vembu console to see the tables that are contained within. This enables you to command a recovery of justle. However, whole instance recovery is also an option.
The backup file is held locally to facilitate a rapid recovery. However, there is always the danger that a site-wide disaster could knock out your backup as well as your database and so that backup is copied onto a second location, which could be a cloud service or a severe on another of your sites.
Vembu BDR Suite is available for Windows Server and Linux. Vembu Cloud BDR Suite is another option – that is a SaaS package. If you want the Free edition, you have to opt for the on-premises version. You can get a demo of the Vembu BDR Suite and the package is also available for a 30-day free trial.
Vembu BDR Suite Start 30-day FREE Trial
A solid backup service utility and cutting-edge anti-ransomware technology are brought together in Acronis Cyber Protect, which results in a secure environment for backups. The protection of data is the primary focus of this system, which has several safeguards in place to ensure that illegal access may be minimized and that data cannot be lost or made public. In addition, the service employs data deduplication and a control console that is web-based to fully optimize your backup storage configuration.
Key features:
Extremely safe backup system.
Storage optimization console.
Provides backup copies both locally and in the cloud.
It also includes online storage in the cloud.
Carries out procedures for protecting against ransomware.
It has multi-level administration.
The system can be managed using a console that is hosted on the Acronis cloud server, however, agent programs must be set up locally at your location. The agents function as virtual appliances, warding off any attempts by hackers to compromise the system. These local agents are responsible for managing and securing the connection to the Acronis server, which is where backups are transferred, in addition to executing database extractions. These transmissions are protected by a VPN.
Both a local and a copy stored in the cloud are available to you through the use of the Acronis Cyber Protect software. As a result, you will have access to both a local store, which will facilitate a rapid recovery, and a cloud store, which will provide rock-solid protection. In addition, migration and replication are both possible with the cloud-based version.
This platform provides a wide variety of backup services, and its database backup system is compatible with both SQL Server and Oracle. Backups of virtualization and drives are also possible using Acronis. However, you are responsible for paying for each service on its own. You can register for  30-day free trial.
Acronis Cyber Protect Access 30-day FREE Trial
3. N-able Cove Data Protection
If your files become corrupted or lost, N-able Cove Data Protection is equipped with a full archiving capability as well as file restoration software that can assist you. These features extend all the way to complete integration and support for Office 365. A centralized web dashboard allows for the management of all of your data backups, including their viewing and configuration.
Key features:
Has a data compression routine to speed up data recovery.
It provides backups for Microsoft 365, as well as virtualizations and whole servers.
Makes migration and replication easier to do.
Comprises a data compression procedure, which helps to expedite the data recovery process.
It provides backups for Microsoft 365, as well as virtualizations and whole servers.
Makes migration and replication easier to do.
The N-able Cove Data Protection solution provides several data recovery options, all of which originate from a single backup, including physical-to-virtual recovery, bare-metal restores, recovery to Azure®, recovery to your location, and continuous recovery, and more. It has a cutting-edge architecture that enables you to do frequent backups with longer retention times while utilizing the storage capacity and network resources that you already have at your disposal.
In addition to that, it comes with a LocalSpeedVault add-on that can be purchased separately and enables quicker local recovery using hardware of your choosing. N-able Cove Data Protection is a multi-tenant backup solution that has been carefully crafted for usage by in-house IT teams, service providers, and managed service providers (MSPs).
The N-able database backup solution provides hot and warm backups, both of which can be executed even while the database is up and in use by customers. You will receive an exact copy of the database if you use the backup. Therefore, it can be put to use to replicate database instances in new geographic locations, as well as to produce copies for testing and development. Additionally, the system can make the transition to a different platform, such as migrating to the cloud, an easier process.
4. Ottomatik
The backup services that are included in Ottomatik, which is a software as a service (SaaS) system, include database backups. In addition to providing support for MySQL, MongoDB, and PostgreSQL databases, the service also offers an optional cloud storage solution to further facilitate the aforementioned capabilities.
Key features:
Backups can be retrieved even when the database is actively processing requests from users.
Choices are available for backing up the transaction log.
Quick and easy assembly.
Recoveries are available with a single click.
Enables the addition of an unlimited number of servers to your account through the use of the SSH protocol.
A history panel that supports searching makes it incredibly easy to locate the history of a particular data backup.
Enables users to have individual logins while still adhering to role-based permissions.
The user can link an existing account with Google Drive, Dropbox, Amazon Web Services, or Backblaze. Those users who do not already have an account with one of these platforms have the option of signing up for a storage account with Ottomatik through a separate subscription.
The system includes a comprehensive set of security components as well as tools for managing teams. You may protect the data you save by encrypting it and authenticating yourself with a key, for instance, while also providing each member of your team with a unique login and delineating their respective roles.
It does this by automating scheduled backups in the dashboard, providing the status and history of each backup, and sending email notifications if a backup is successful or unsuccessful. In addition, Ottomatik.io can back up your data to its S3 cloud, which offers a free plan with a storage capacity of 1 gigabyte.
5. Iperius Backup
Iperius Backup is a backup solution that is a little bit older but is still completely functioning. It is available as a free version as well as a premium version that is loaded with features; however, you will need the premium option to support database backups in their entirety. The solution offers comprehensive backups and restores of your databases, safe encryption using AES 256, scheduling options, and other useful administration tools.
Key features:
It is an incremental backup.
Involves an AES 256 encryption.
Have a backup schedule.
Capable of recovering files from operating systems that have been damaged.
Supports configurations with scattered components.
In addition, Iperius offers several other products that are compatible with the Backup solution and may be integrated with it. These types of devices typically come with a centralized management suite that enables users to set various backup parameters and keep an eye on their backup procedures. Maintains complete backups of servers and workstations, as well as disaster recovery capabilities. Make a recovery disc, then perform bare-metal, virtual, and file-level recoveries as needed.
Windows Server is the platform that Iperius Backup uses to install its server. The major backup approach that it uses is to upload everything to a cloud storage location. You have the option of subscribing to the Iperius Cloud storage service or connecting an existing cloud storage account to the system. It is possible to compress backup files, which will speed up data transfers in both directions. Additionally, all communications will be encrypted to ensure data security.
It is possible to create copies of the complete disk with the help of the Disk Image function of the Iperius Backup tool. These copies, which are referred to as Drive Images, can then be used to restore your entire personal computer without the need to reinstall any programs or the operating system. Incremental backups can be created in the free version and saved to RDX, HDD, NAS, USB, or the network. It is compatible with the Windows 10 operating system.
6. Quest Rapid Recovery
Quest Rapid Recovery can protect not just individual apps but also entire servers. You have the option to create a backup of your server, which would include the database. However, because this is an incremental service, it will only make copies of the changed data on your server each time it runs. This means that it will not copy over a significant portion of the other data on your server. Microsoft Exchange Server and SharePoint are examples of other apps besides those mentioned above that are capable of having individual backups with Rapid Recovery.
Key features:
Continuous backup and restoration procedures.
Data recovery for user-requested data has been given priority.
In addition to that, it backs up both physical and virtual servers.
Technologies for quick recoveries.
Snapshots are taken at the block level.
The software can create database snapshots with built-in compression and deduplication technologies, which helps decrease the need for storage capacity. Verified recovery and similar backup protection solutions ensure that backups are operational and capable of being recovered within the context of the present environment. These systems handle what amounts to recovery testing via verification.
Rapid Recovery is an outstanding option for backing up SQL Server and Oracle databases, and Quest is a reputable and trustworthy company in the computer industry. AppAssure is the name of Quest Rapid Recovery's front end, and ZeroIMPACT is the name of the data extraction and transfer service. The fact that these two components each have their own brand name does not change the fact that they function as an integrated product. Additionally, transaction logs will be backed up by the service.
You can try the full capabilities of the solution and make sure it satisfies your backup requirements by downloading a free trial of Quest Rapid Recovery from the company's website. You will, however, need to get in touch with Quest directly to acquire a personalized quote on the price. This will allow you to find out the particular expenses for the entire product. The solution offers recovery times of "near zero" with no impact on your customers; however, these claims depend on the capacity of the system as well as the nature of the recovery that is necessary.
7. Commvault Backup and Recovery
Databases are only one of the many types of data sources that can be backed up using the Commvault Backup and Recovery solution, which provides a central location for all backups. Additionally, the solution simplifies backup systems in both the cloud and on-premises by utilizing the command center, which is a unified dashboard suite for management and monitoring purposes.
Key features:
Comprehensive data backups.
Integrations with a high level of performance.
Backups are saved both locally and in the cloud.
Protects resources located locally, in the cloud, and virtually.
This tool provides granular recovery at high rates and high-performance backups for your data.
In addition to protecting sensitive information, it also improves visibility, raises staff productivity, cuts down on data sprawl, and makes it easier to plan for a company's future. It protects all of your data across public clouds, on-premises clouds, hybrid clouds, and multi-cloud stacks and includes features such as backup, disaster recovery, archive, replication, and built-in ransomware protection. All of these features ensure that your data is safe.
You have choices regarding the storage location of your backups thanks to the Commvault backup solution. Through the web-based panel, you can manage local, on-site backup repositories and extract your cloud backup from that. This allows you to determine whether or not you want to back up your backup. This method of doing two backups provides you with the quickness of recovering from a local store as well as the security of keeping your databases in the case of a natural disaster occurring on your premises.
Because your cloud services can be protected by the backup system as well, you can consider this a hybrid system protection solution. Additionally, it will discuss the use of virtualizations and containers. This system also can handle archiving, which will reduce the overall cost of long-term storage for your business. Before being added to the backup repository, every file is analyzed for the presence of ransomware.
Best Database Backup Tools – Editors Choice
Manual and automatic backup options with schedulable features are common in database backup solutions, ensuring that business operations are not disrupted. IT administrators and database teams can use these tools to ensure the integrity of the organization's databases.
Vembu BDR Suite is the best option for us when it comes to selecting a program to back up our databases. The backup storage is offered in both a hot and a warm version, which enables companies to save money by archiving older copies of the backup files they save on their computers.