Think a password is enough to protect your site from cybercriminals? Think again. Cybercriminals regularly target websites with DDoS attacks and SQL injections through the application layer. Protecting a site from these threats requires a web application firewall (WAF), which filters incoming traffic.
Here is our list of the ten best Web Application Firewalls:
Indusface AppTrana

EDITOR'S CHOICE

A cloud-based package of edge services that are built around a Web application firewall and can protect APIs as well as websites. Get this service on a 14-day free trial.
Stackpath This cloud system provides a proxy-based WAF that scans traffic before it arrives at your Web server.
Sucuri This cloud-based WAF uses geoblocking and DDoS detection among other techniques to protect your Web assets against attack.
Cloudflare A well-known brand offering a full range of proxy services that include content delivery, DDoS protection, and a WAF.
Akamai Kona Site Defender An excellent WAF delivered from the cloud by a top brand in cybersecurity.
Citrix Web App Firewall This sophisticated WAF uses blacklisting, activity scanning, and low-level DDoS protection among other detection and response techniques.
AWS Web Application Firewall Delivered from the AWS platform by Amazon, this WAF allows the subscriber to add on custom detection and response rules.
Imperva Cloud WAF Another respected cybersecurity provider created extensive traffic searching, vulnerability scanning, and virtual patching for its cloud-based WAF.
FortiWeb Firewall specialists Fortinet created this WAF with a range of deployment options, including their signature network device.
Barracuda Web Application Firewall These WAFs are hardware solutions that are available in a range of data throughput capacities.
The best web application firewalls
The Indusface AppTrana Web Application Firewall is an edge service, delivered from the cloud. The system has a number of modules that include bot management and DDoS protection, implemented in a proxy format that sits between the wider world and your Web servers.
The AppTrana service protects APIs and websites. It manages your SSL certificate and provides an endpoint for HTTPS encryption. Once received packets have their encryption removed, the WAF can scan the entire packet, including the data payload.
The WAF connects through to your own Web servers through a VPN connection, which means that the decrypted packets are re-encrypted for the journey. Packet scanning can reveal malware or hacker activity.
Indusface offers a higher plan of AppTrana that provides a managed service.Get the WAF and its associated tools on a 14-day free trial.
EDITOR'S CHOICE
Indusface AppTrana is our first choice! In addition to malware scanning, the system checks on the source IP addresses of incoming connection requests. The system checks for Tor exit points and data centers that are known for originating a lot of spam and malicious traffic. AppTrana includes an application vulnerability scanner that looks for the OWASP Top 10. There are also penetration testing tools on the platform.
Download: Start 14-day FREE Trial!
Official Site: www.indusface.com/web-application-firewall.php
OS: Web-based
2. Stackpath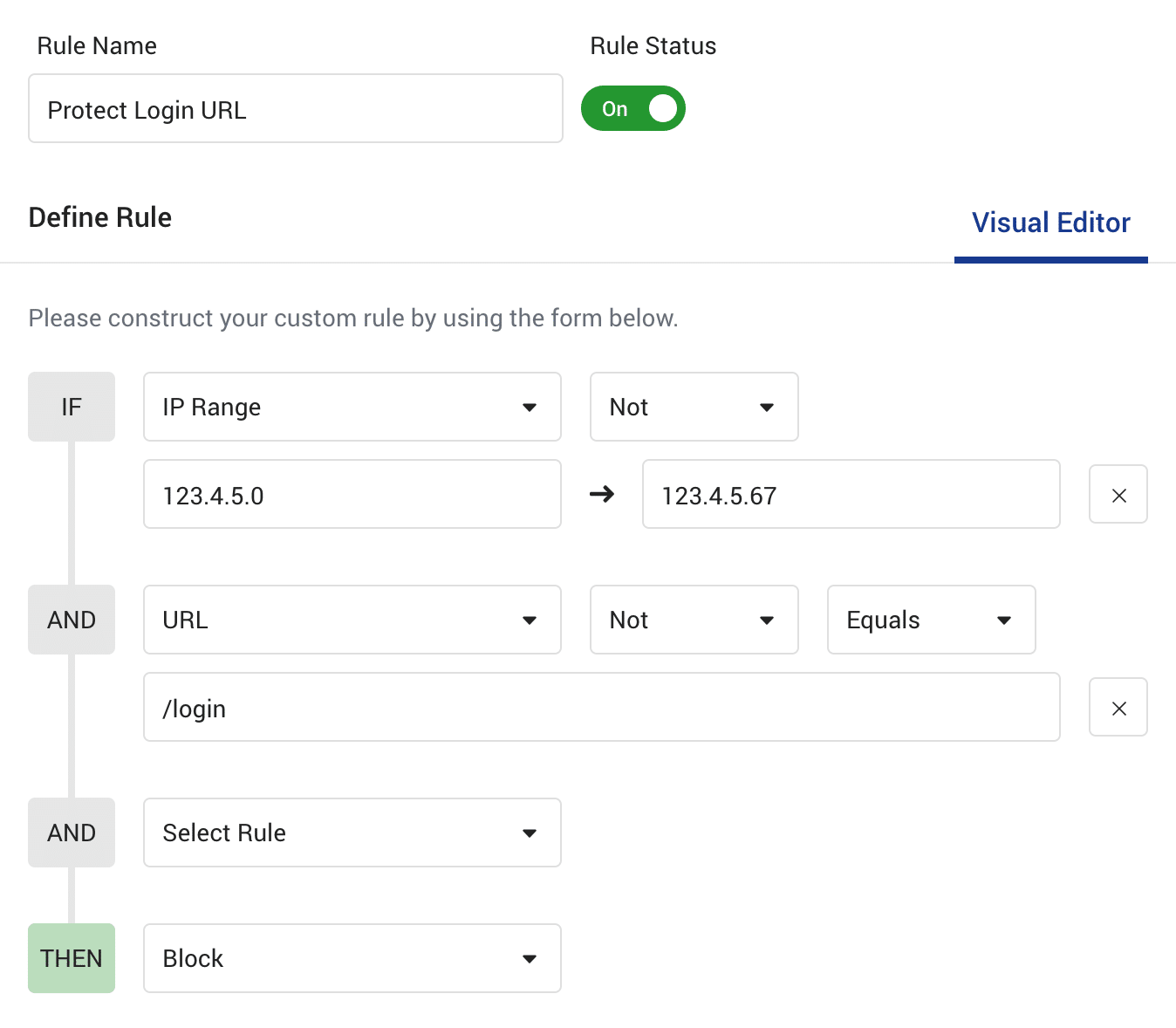 Stackpath is a WAF that protects websites, APIs, and applications. It protects against Layer 7 DDoS attacks, cross-site scripting, and the top 10 OWASP threats. The software is very easy to use. When you connect your website to the program you will be protected by default WAF policies. You can then use the rules editor to create custom policies.
Options for customization include unique WAF rules, IP whitelists, and blacklists. For example, you can create a custom threshold to determine how much traffic is acceptable to your site. Then configure whitelists to ensure legitimate traffic sources are never blocked.
Stackpath also supports real-time monitoring and analytics for you to view updates on current security events. Displays include graphs of firewall events, Top Threat Actions, and Top Threat Origins so you can identify suspicious activity.
There are three versions available to purchase: Edge Delivery 20, Edge Delivery 200, and Edge Delivery 1000. Edge Delivery 20 offers five million monthly requests and five rules for WAD for $20 (£15.40) per month.
Edge Delivery 200 supports 10 million monthly requests and 10 rules for $200 (£154.02) a month. Edge Delivery 2000 supports 50 million monthly requests and 20 rules for $2,000 (£1,540) a month. You can start the free trial.
3. Sucuri
Sucuri is a cloud-based WAF and antivirus solution that blocks zero-day exploits and malware. Sucuri can also block layers 3, 4, and 7 DDoS attacks. To protect against the latest threats, the software uses machine learning to detect malicious behavior and block attackers from compromising your site.
To reduce the likelihood of being attacked, Sucuri uses geoblocking to block the top three attack countries. You can also choose which countries to block if lots of malicious activity is coming from a particular region. Or you can create an IP whitelist to make sure that legitimate users always have access to your site.
The company provides 24/7/365 monitoring of your website to identify and remediate threats whenever they occur. The Sucuri Platform also generates alerts when security events begin so that you know immediately when you're under attack. The software will automatically notify you if you're exposed to an event like a brute force hacking attempt.
There are two main versions available to purchase: Sucuri Firewall and Sucuri Platform. Sucuri Firewall combines a WAF with DDoS mitigation and performance optimization for $19.98 (£15.39) per month. The Sucuri Platform also adds malware detection, malware cleanup, and blacklist removal for a price of $299.99 (£231) per year. You can sign up and account via this link here.
4. Cloudflare
Cloudflare is an application firewall that protects websites from common attacks like SQL injections and cross-site scripting. It is automatically updated when new security vulnerabilities are discovered. Cloudflare security engineers search for new vulnerabilities online to defend against the latest threats. The tool is also designed to preserve the performance of your site, with less than one millisecond of latency.
For those that want more control, there is the option to create firewall rules. Rules allow you to determine who has access based on user-agent, path, country, query-string, IP address, and more. You can even integrate the Cloudflare API with a SIEM system or vulnerability scanner for easier access.
There are four versions of Cloudflare available to purchase: Free, Pro, Business, and Enterprise. The Free version includes DDoS mitigation and a global content delivery network free of charge. The Pro version includes a WAF and HTTP/2 prioritization for $20 (£15.40) per month per domain.
The Business version adds custom WAF rules and SSL certificates for $200 (£154) per month per domain. The Enterprise version has an advanced web application firewall and supports an unlimited number of custom russets for a custom price tag. You can sign up for Cloudflare via this link here.
5. Akamai Kona Site Defender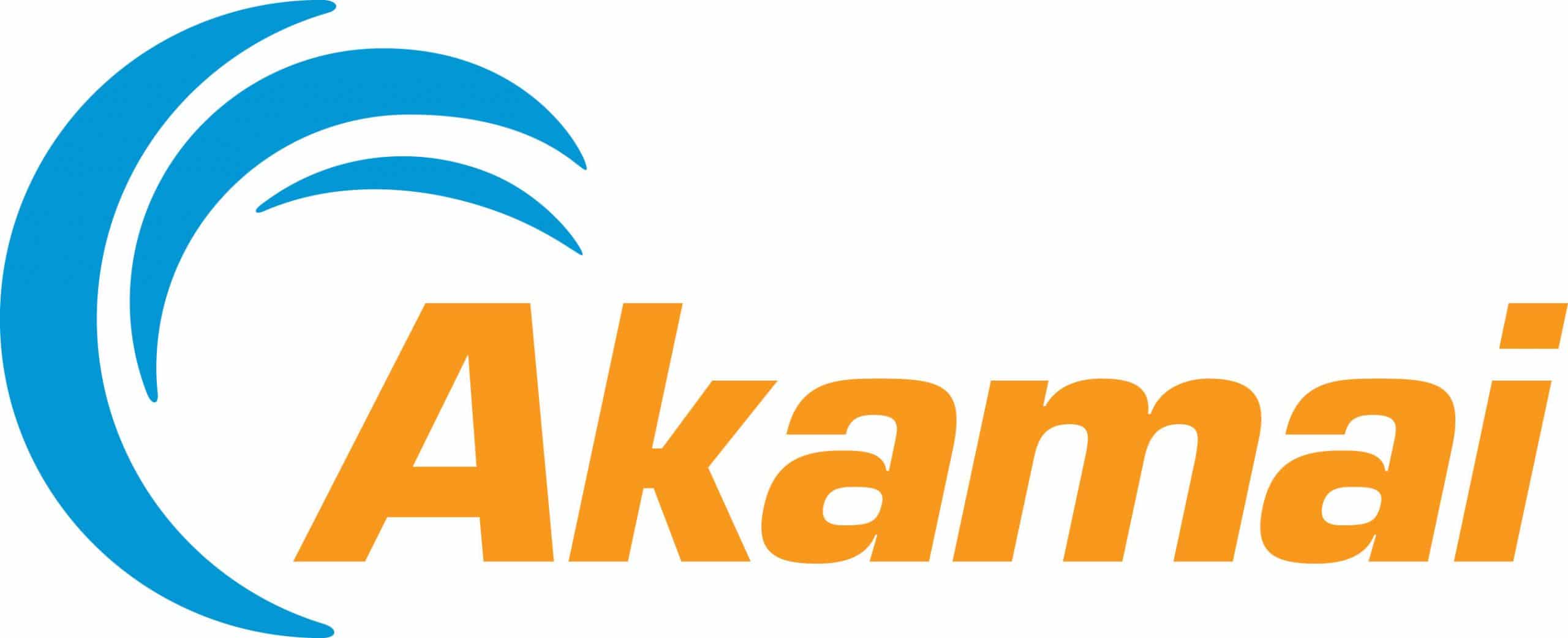 Akamai Kona Site Defender is another top website application firewall that offers protection against zero-day attacks. It updates WAF rules constantly based on current threat data. When using the tool, traffic is routed through the Akamai edge server before it reaches your web application, providing defense against DDoS attacks.
Automated rate controls block traffic that exceeds a specific threshold, but you can also create your own rule sets as well. The tool maintains a low rate of false positives to ensure that only bad actors are denied access to your site. A mixture of machine learning and a team of over 300 security experts monitor new threats.
It can also protect APIs. The user can define the types of requests and calls that are allowed with APIs. To identify suspicious activity, Akamai Kona Site Defender will measure RESTful API parameters against a whitelist. The API defense features stop DDoS attacks being launched at the API level.
If you're looking for an effective WAF with high accuracy that's equipped to manage current vulnerabilities then Akamai Kona Site Defender is highly recommended. To view pricing, you will have to contact the company directly. You can request a trial via this link here.
6. Citrix Web App Firewall
Citrix Web App Firewall is a cloud-based website firewall that can analyze SSL, HTTP, HTTPS, and XML communications. It defends against the OWASP Top 10 attacks, zero-day exploits, cross-site scripting attacks, and Layer 3-4 DOS attacks. The tool is also PCI-DSS compliant providing detailed reports on the security projections your site has in place.
The IP reputation feature controls which IP addresses can interact with your site. The firewall automatically updates IP blacklists based on data taken from millions of online sensors so that your site is equipped to fight off new threats.
It uses an adaptive learning engine to stop blocking impacting daily operations. The adaptive learning engine identifies application behavior that is legitimate but could be blocked under current security rules. The tool can distinguish between an application modifying HTML form fields on the client-side and actions taken by an attacker.
Citrix Web App Firewall can be installed in minutes, making it easy for any organization to deploy and comes with Citrix ADC and Citrix ADC VPX. You can try the firewall out for free via this link here.
7. AWS Web Application Firewall
AWS WAF is a piece of website application protection software that uses web traffic filtering to determine which requests can interact with your website. The user can define custom web security rules based on IP addresses, HTTP headers, HTTP body, and custom URLs to block or allow traffic.
Creating new rules is simple, and you can protect against common attacks like SQL injection and cross-site scripting immediately after deployment. For better visibility, it displays real-time performance metrics on requests and visitors that include IP addresses, URLs, geo locations, User-agent, and Referers.
You can also configure alarms to notify you when a metric exceeds a predefined threshold. Alarms automate website monitoring and let you know the moment you need to react to a security event.
AWS WAF can be deployed with Amazon CloudFront or Amazon API Gateway. The price depends on the number of web access control lists (web ACLs) you use, the number of rules you use for each web ACL, and the number of web requests. The tool costs $5 (£3.85) per web ACL per month, $1 (£0.77) per rule per web ACL per month, and $0.60 (£0.46) per million web requests. You can create an AWS account via this link here.
8. Imperva Cloud WAF
Imperva Cloud WAF is a website application firewall that can block OWASP top 10 and zero-day threats. The user can create custom WAF rules with the IncapRules scripting language to stop attacks while minimizing false positives. Rules can be figured based on IP reputation, URL slug, number of requests, client type, and geo-data.
You can configure backlist rules and whitelist rules to determine who can access your site. There is also an automated virtual patching that enables the user to patch multiple applications at once. Virtual patching closes down new vulnerabilities and minimizes your exposure to attackers.
If you're looking for a WAF that offers fast-track deployment with PCI-DSS certification, Imperva Cloud WAF is a good choice. To get a quote, you need to contact the company directly. You can request a demo of the product via this link here.
9. FortiWeb
FortiWeb is a website application firewall from Fortinet that uses AI to stop OWASP Top Ten and zero-day threats. AI-based behavior scanning detects threats by recognizing unusual activity. Once the tool recognizes an attack it can respond by logging the attack, issuing an alert or blocking the attack. AI is highly accurate and maintains a low amount of false positives.
There is widespread vendor integration for FortiWeb with FortiGate and FortiSandbox so you can share threat data between these tools. You can also integrate the software with third-party vulnerability scanners like IBM QRadar, IBM AppScan, Qualys, HP WebInspect, Acunetix, and WhiteHat.
For website monitoring, FortiWeb offers graphical analysis and reporting. Users can view visual displays and graphs on user activity, traffic logs, IP configurations, and more. These views can be used in real-time to keep up with security events as they unfold.
FortiWeb is a complete web firewall that's easy to configure and highly reliable. However, to view the pricing, you will have to contact the company directly. You can also request a demo via this link here.
10. Barracuda Web Application Firewall
Barracuda Web Application Firewall is a tool that blocks OWASP top 10, zero-day threats, and DoS attacks. It uses anomaly detection to identify deviations from normal behavior that could indicate a cyber attack. If you want to protect against DDoS attacks then there is an add-on server called Barracuda Active DDoS Protection.
Cloud-based machine learning is another feature that Barracuda Web Application Firewall uses to detect attacks. Machine learning can detect automated bot attacks and bot spamming to protect your website.
The software can also protect APIs against external threats with Barracuda Web Application Firewall. Both XML and JSON API's are protected against attacks like API farming.
There are six versions of Barracuda Web Application Firewall to choose from 360, 460, 660, 860, 960, and 1060. The 360 version starts at one to five backend servers, with 8,000 HTTP transactions per second, and 2,500 SSL transactions per second. However, you will need to contact the company directly for a quote. You can sign up for a free trial via this link here.
Choosing a WAF
Web application attacks are something that every company with a website needs to have an answer for. Attackers are launching attacks at the application layer to try and sidestep the traditional defenses that most companies have. A web application firewall is essential for detecting these attacks and blocking them before they affect your site.
WAFs like Stackpath, Sucuri, and Cloudflare lower the risk of a successful attack so that your site stays available to your users when they need it. The tools above give you complete control over your security policies so you can keep out attackers while keeping the door open to your customers.